Nigerians in New York celebrated the Independence Day filling the streets of Manhattan in thousands in an elegant parade. As the celebration commenced, many attendees expressed their reasons for celebrating and their hopes for Nigeria as she clocks another year.
Jide Alake:
51 years is a milestone, so congratulations to Nigeria. We don't have any civil war going on, so life is still good. However, we supply Benin with electricity, and they don't have light problem.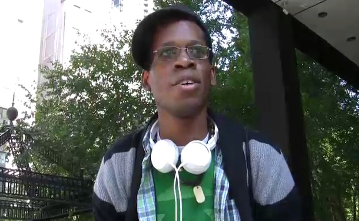 It could be the people running it or how it's divided, but I think a new system should be in place for electricity.
Kehinde Kolawole:
I'm proud of being a Nigerian because you discover that it is not only Nigerians that have bad character. Also, I'm proud that as Nigerians we easily come out of our challenges as a unified and strong set of people.
But when you talk of government, I'm highly disappointed in the government. When you see the corruption that our leaders are involved in, you will feel bad.
Here in America, this cloth I'm wearing says 'made in Indonesia,' and I proudly bought it. I've seen 'made in Egypt,' I've seen 'made in Kenya' here in America. I have not see 'Made in Nigeria,' am looking towards the day I'll see a 'made in Nigeria' product in America.
Adetunji Majekodunmi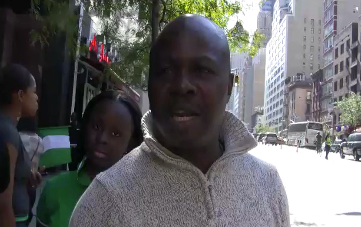 I'm a Nigerian for life! Nigeria is a very sweet place to live. Our culture is very good, we are very friendly; we love each other even though the country is not very stable, we're still doing our best to move together. We should try to develop our energy system so more people can invest in the country and this will develop the country.
Funmilola Adeyekun
What we need to work on is ensuring that people get jobs after college, having good infrastructures, making sure there's light and it's not going off every minute, and a good sewage system. Those are the things I think we need to work on.
Busola Obayemi:
I celebrate the joy of being a Nigerian and having that blood inside of you. A lot of Nigerians in America are working really hard to do a lot and be creative; sometimes they get ignored and neglected because we focus on the negative side. So it's good to celebrate who we are and what we've achieved here in America.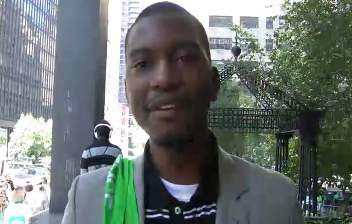 Mrs. Oketope
I'm proud that we're here together as one big family, and I thank God for that. The last time I was in Lagos, we've really achieved many things like they have good roads now. The only thing I want them to work on is the light.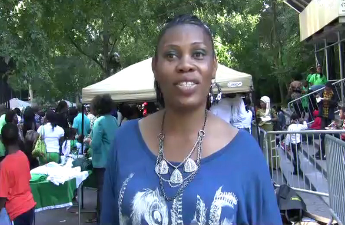 Anonymous woman:
Nigerian politicians come here; they see and enjoy everything that is here, why can't they give us the same thing when they go home?
Odey Abang:
Nigeria is actually not as congested, it's cleaner, and basically it's where we all come from. But we need to work on electricity and water filtration.


Oluwaseyi Ogunyinka
I don't see any achievement so far that I could talk about.
A lot of countries have left Nigeria for other nations, even the closest neighbor of ours – Ghana, and that is a job loss for the entire youth of our country. We have Kanji dam, we have Shiroro dam, we can tap into other sources of power, and coal is in Enugu.