Nigerian Amaka Osakwe is the first and only Africa-based designer whose attire is worn by the First Lady of the United States Michelle Obama. Star fashion spoke with Amaka about her Maki Oh brand and the things that make her tick.
Tell us about where you grew up. How did your childhood influence your style?
My mother is both an artist and a designer. She made my siblings and I design all clothes we wore as kids. So I started young. She would collect our sketches and on the weekend, we would go to the markets to pick out fabrics. She'd have garments tailored by the start of the following week. Mother is too cool. Plus, Lagos city without doubt is one of the world's liveliest cities. Lagosians are very fashionable and flamboyant people across all sectors of society, whether rich or poor. We are born this way.
How does Nigeria play a role in your current designs?
My cultural heritage influences my work the most. I'm always inspired by Nigeria and Africa in general. I live in Lagos because it is home, and because I'm right in the hub of my main source of inspiration. I hear, see, feel, breathe and taste Nigeria every day hence learning something new about my culture and environment every day.
We have a variety of rich cultures in Africa that need to be celebrated. Quite a lot of fabric at Maki Oh is organically dyed using a process called 'Adire' on organic silks and cottons, as opposed to industrial printing and dyeing. We strongly believe in sustainability.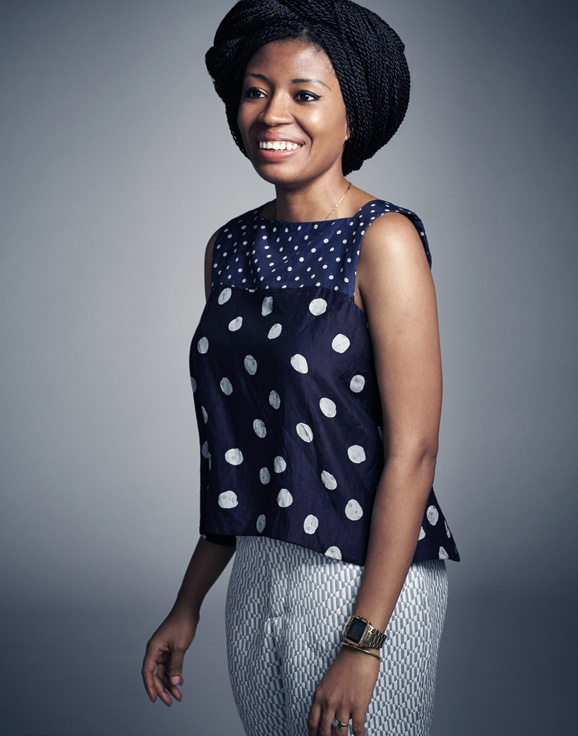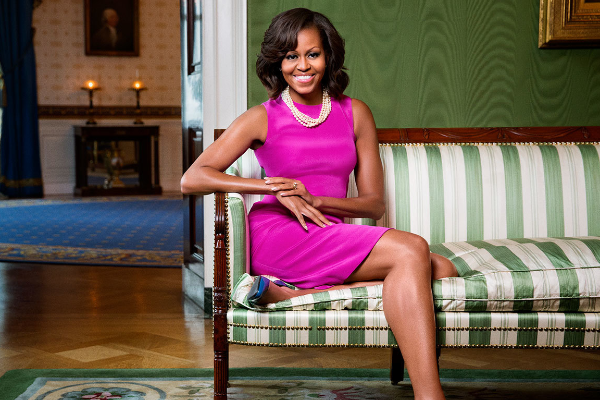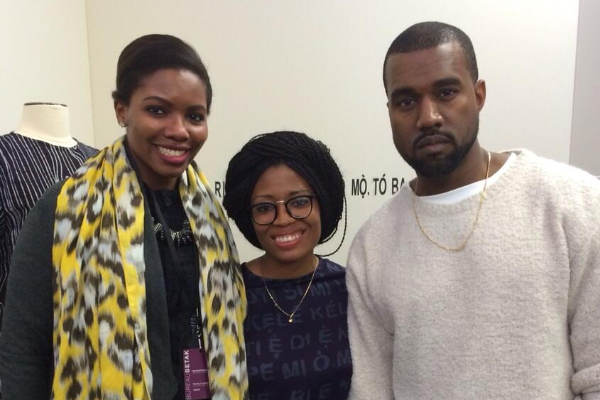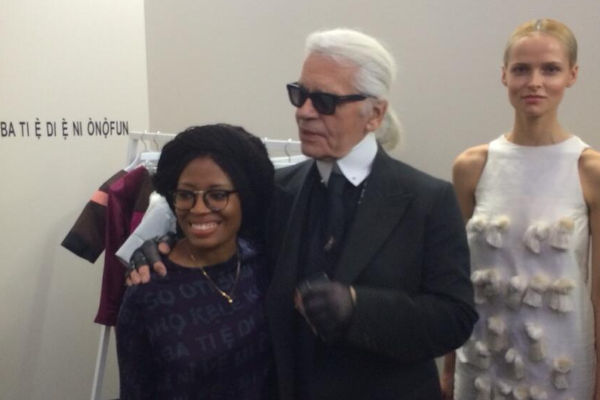 What's the fabric process like and how long does it take?
Our fabrics are locally dyed in southern Nigeria using methods passed down, unchanged, from generation to generation and this authenticity appeals to me. The use of natural indigo and the Adire dyeing processes is our own small contribution to preserving a dying art.
Actually, five metres would probably take about a day to do the actual hand-painting and eventually an extra day to do the dying and waxing.
Does the idea of dressing for self or women play a role in your designs?
Each Maki Oh piece has a hidden meaning taken from the traditional clothing ideology in Nigeria where various outfits were worn to pass messages. I believe that the woman wearing Maki Oh thinks much further and deeper than the physical, because she is a multifaceted woman who projects her whole being in everything she does, and in the clothes she wears.
How does being a woman who designs for women shape your vision?
As each season goes by I gain more respect and fall even more in love with everything WOMAN. I love being a woman. Every Maki Oh collection has been inspired by women, from street-workers to nuns hence expressing feminist views in different doses. If you love women, then I believe you can't help but be feminist too.
What inspires you? Do you seek out inspiration or let it come to you?
I have always been inspired by my culture, couture, sustainability, process, women and the different notions of beauty. Some seasons I'm lucky to have the inspiration come to me, but the fashion calendar doesn't permit this all of the time. I believe fashion as a unique creative field has a seasonal time bomb attached to it, so fortunately/unfortunately I go searching for inspiration. This in turn is quite helpful though because I'm constantly seeking information and learning.
On your website, it says 'the design ethos of Maki Oh is to challenge prevailing notions of beauty'. Could you expound on this?
At Maki Oh, we don't care much for how society defines beauty. Every season, we try to create and find our own 'beauty' in subjects that don't fit within society's definition of it.