Lusaka – In Zambia's capital Lusaka, Mutoba Ngoma saw a need for action — and with his extensive background in aeronautical engineering, the shrewd businessman decided to do something about it.
He says: "I had just completed my schooling in the UK in aeronautical engineering and I came across a program about renewable energy in Brazil. At the same time Zambia was going through fuel shortages."
Scroll down for video…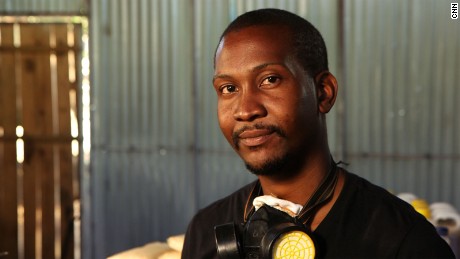 He founded Tapera — a biofuel company that converts used vegetable oil into fuel — in 2006 with a two-fold mission in mind: increase the country's fuel supply sustainability and provide vocational training and stable job opportunities.
At first it was very much a backyard business — with around 200 liters a month cleaned and processed. Today that figure has ballooned to 3,000 liters each month and generates about $15,000. The astute technologist has also started designing his own oil processing machines, in turn, steadily building his client base.
"We've got one major client that takes the bulk of what we produce and then we've got about seven or eight small clients that come in for small quantities."
Even though Ngoma had established a fairly stable business — they still faced challenges of finding enough used vegetable oil for their bio-diesel. So the discerning businessman decided to diversify their product range — with soap.
"The idea of making soaps came about as a result of one of our challenges of securing enough raw material for the diesel. We realized as we were waiting for more oil to come about we could actually be producing something else. And we found that we could actually produce soap from the same oil.
"So we just had to clean it a bit more and it's even cheaper to process than the diesel. We stuck with it because we felt it is also a good income generator."
Watch the video below to learn more about how Ngoma is growing his bio-fuel business.
CNN